So you are probably wondering what to blog about? or what to put in a blog or why someone would want to read your blog. A blog is a great way to update your website with fresh new content.
Some ideas for what to blog on:
Look at what other people are saying
Try a blog generator
Start a weekly question and answer series
Blog about new projects or new things you've been doing
For a zombie themed snack and candy company we started a blog called Ask Nurse Cody. It featured questions and answers about zombies and the apocalypse. Some questions were what to do if your friend turned into a zombie or if you were bitten by a zombie.
We had a painting company blog about projects they were working on and showcased photos from those projects.
If you are stuck, try doing a Google search and see what Google suggests
You can see that maybe a topic you can write about could be.
"Lavender lotions benefits"
"5 benefits of using lavender lotion"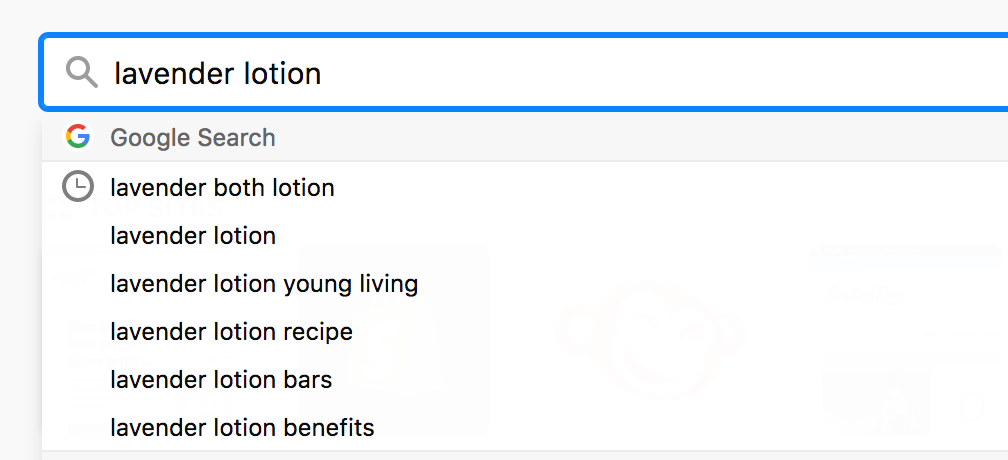 If you aren't a good writer here are some tips:
Write like you were talking to someone
Try grammarly to check your writing
Write more in statements and bullet point things
See if a family or friend would proofread for a small fee
Try a video blog
It's not just what you say, but how you say it. It's important for your blog to feature key words or phrases that you want to get found for.
Here's an example: I have a pie shop that specializes in organic pies.
Title: It's pumpkin pie time!
Better title: It's organic pumpkin pie time in Avila Beach.
See the difference? We are using keywords and phrases so Goggle can better help identify us. The title has organic pumpkin pie and Avila Beach.
In the body of the blog, you want to mention Avila Beach and organic pumpkin pie 2-3 times in the blog. That way Google knows those are the important key words.
Other titles for blogs or key words might be:
Harvest time at the Avila Pie Ranch
How to serve an organic apple pie
Come and see how our organic pies are made
Why we love organic pies
The title includes keywords like the location your business is in, product you sell,  and something interesting and unique about your business.
Add a blog to your website to help your rankings!